BENDILICIOUS
Bendilicious is an ongoing research on robotic bending methods and its design methodologies emulated through demonstrators and educative workshops. Initiated during the residency at Art[n+1] gallery and ABB France Cergy in Paris.
***
Bendilicious develops simplified but versatile robotic automation processes of non standard rod bending for the prototypical purposes in architecture and product design. We are the team that loves to create by bringing steel alive. Up to the limits of imagination.
***
We incorporate all means of design and production that oscillate between digital bits and constructible atoms, mass customisation and mass production, craftsmanship and automation. Therefore we like robots, but we don't refuse to work with manual bender too. 
***
FRONT DESK PROJECT, 2016
Design and fabrication furniture project started as a research for a commission to complete the space of an Art & Architecture AA[n+1] gallery in Paris.
read more
THE MEANS, 2016
Tallinn Architecture Biennale, Tallinn, EE 2017 , Creative Robotics exhibition, Ars Electronica Center, Linz, AT 2018, Bits, bots and brains, Tetem gallery, Entschede, NL 2018, Czapski Art Foundation, Poznan, PL 2018, poster publication: AAG 2018
collaboration with: Mateusz Zwierzycki ( The Object),
support: Adam Mickiewicz Institute
read more
HYBRID MATERIALITIES
Hybrid Materialities is a project that promotes hybrid approach to design, production and representation of spatial artifacts that is shared between human and other entities, like machines and materials.
Project lead: Maria Smigielska (ETH Zurich)
Coordination: Eva Böhlen
Photo/ video: Adrian Forkin, Eva Böhlen, Noah Wellinger, Maria Smigielska
Clay printing, rod bending, AR implementation: Maria Smigielska, Digital Building Technologies, ETH Zurich
AR glasses: Institute Interactive Technologies, FHNW
Teaching support: PhysicalComputingLab IXDM, HGK FHNW
Exhibition design: Maria Smigielska, Marina Klein-Hietpas (assistance)
ROBOTIC ROD BENDING FOR STRUCTURALLY OPTIMISED NON STANDARD SPACEFRAMES workshop with ENSA Paris Malaquais 2017
tutoring: Maria Smigielska
hosted by  Digital Knowledge ENSA Paris-Malaquais, February 2017
jury: Philippe Morel, Pierre Cutellic, Leslie Ware. 
read more
ROBOTIC ROD BENDING FOR INDUSTRIAL DESIGN workshop with FHNW, Basel 2018
tutoring: Maria Smigielska, hosted by  Institute Industrial Design , FHNW Academy of Art and Design in Basel 2018
assistance: Daniel Nikles
photo credit: Andre Hoenicke, FHNW
software support: Robots in Architecture ( kuka|prc)
robotic facility support: Hyperwerk, HGK, FHNW
book chapter @Routledge Companion to Artificial Intelligence in Architecture, 2021
"Augmented Intuition. Encoding Ideas, Matter and why it matters" 
with Mathias Bernhard and Benjamin Dillenburger
read more on researchgate
paper presentation, DMS
Versaille, September 2017
"Application of Machine Learning within the integrative design and fabrication of robotic rod bending processes."
read more
presentation at AIAAF symposium 2019
AI Aided Architectural Fabrication Symposium at University of Technology Brandenburg, Cottbus 2019
available on researchgate
poster presentation #AAG2018
Advances in Architectural Geometry conference 2018
available on researchgate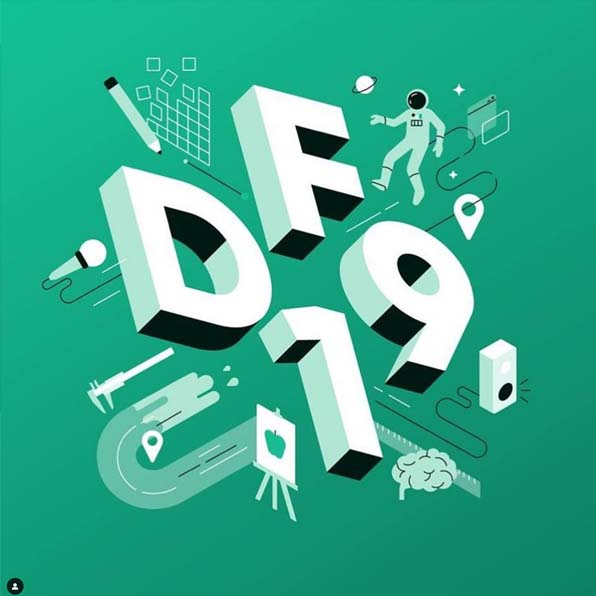 exhibition at Design Festival Bern, 2019
Maria Smigielska is an architect and researcher based in Zurich, Switzerland, oscilating between architecture, arts and technology. 
Graduated from Architecture department at TU Poznan (Poland, 2009) and the postgraduate program at the chair for Computer Aided Architectural Design at ETH Zurich (Switzerland, 2013). 
Balancing between research and the applied world, joined Baierbischofberger Architects, Zurich in 2014 to implement computational design methods and rationalize complex geometries, specially facades of art-oriented buildings, as well as assisted in various innovative academic project of smaller scale (Digital Grotesque, ETH).
Independently explores varied computational design and developes robotic processes for fabrication in order to simplify over constrained industrial systems in architectural production. 
Continuously shares professional experience and knowledge through teaching ( ENSA Paris Malaquais 2017, FHNW 2018) exhibiting/presenting during conferences (Tallinn Architecture Bienale 2017, Design Modelling Symposium 2017, Paris, Ars Electronica 2018, ZhDK Zurich, HKB Bern ). 
Maria initiated the research of robotic rod bending during her residency at AREA Institute in Paris. 
Talks:
2018.11 Research Design Methods Festival, HKB, Bern
2018.10 'Expanding Immersive Design' conference talk, ZHdK, Zurich
2017.09 ENSA V, Paris, Design Modelling Symposium,  'Application of Machine Learning Within the Integrative Design and Fabrication of Robotic Rod Bending Processes' 
2017.03 TU Graz, Open Lecture at the Institute of Architecture and Media in Graz / link
2017.06 Zurich, maker talk @Fablab Zurich
2017.03 AREA Institute, Paris PLEXUS PARIS #02
Exhibitions:
12..2018 Czapski Art Foundation, Poznan, PL
09.2018 Bits bots and brains exhibition duo, Tetem gallery, Entschede, NL (curated by Ella Buzo)
05.2018 'The Means' project with Mateusz Zwierzycki, Ars Electronica Center, Creative Robotics exhibition ( curated by Johannes Braumann and Kristina Maurer) / link 
05.2018 'Proteus' project, with Pierre Cutellic, Creative Robotics exhibition ( curated by Johannes Braumann and Kristina Maurer) , Ars Electronica Linz / link
10.2017  'drawN' project, DRAWBOT exhibition (curated by Emmanuelle Chiappone-Piriou, Leslie Ware), ART[n+1] gallery Paris / link
09.2017  'The Means' project with Mateusz Zwierzycki, Tallinn Architecture Biennale ( curated by Claudia Pasquero) / link 
more at mariasni.com
Maria Smigielska
maria at mariasni dot com
+41 78 682 45 26